Happy Birthday Pasadena California!  For their official 145th birthday celebration, a western theme was chosen for the big event.  Lewis Events was honored to be chosen to assist in making their birthday extravaganza a huge success.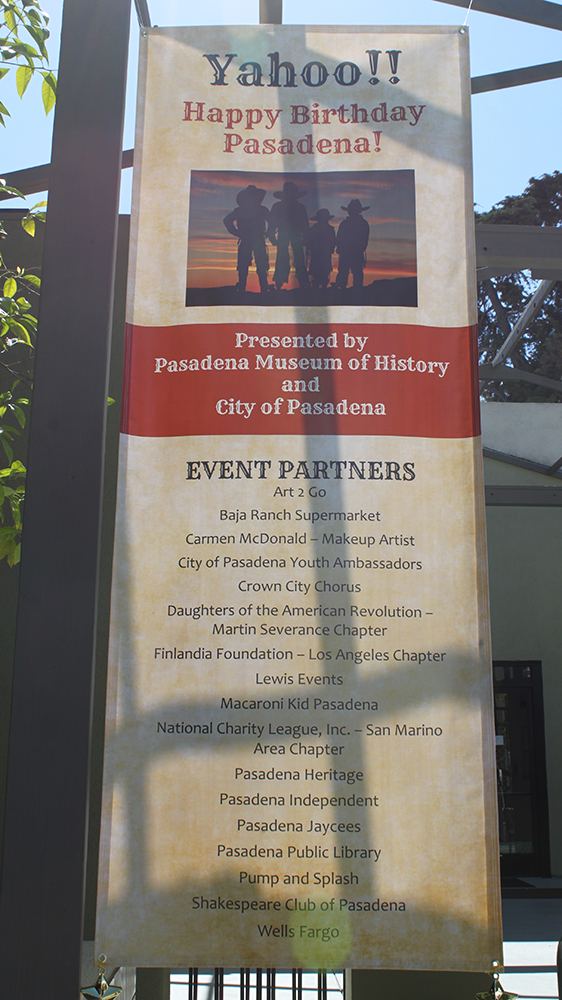 Crowds gathered throughout the day for the trick roping show with the beautiful Fenyes Mansion serving as the perfect backdrop.  Featured performers in the show were Cowgirl Christy, Cowboy Brett, and Cowgirl Emily spinning their trick ropes and cracking the bullwhip.  Guests kicked up their heels with some western line dancing as part of the entertainment.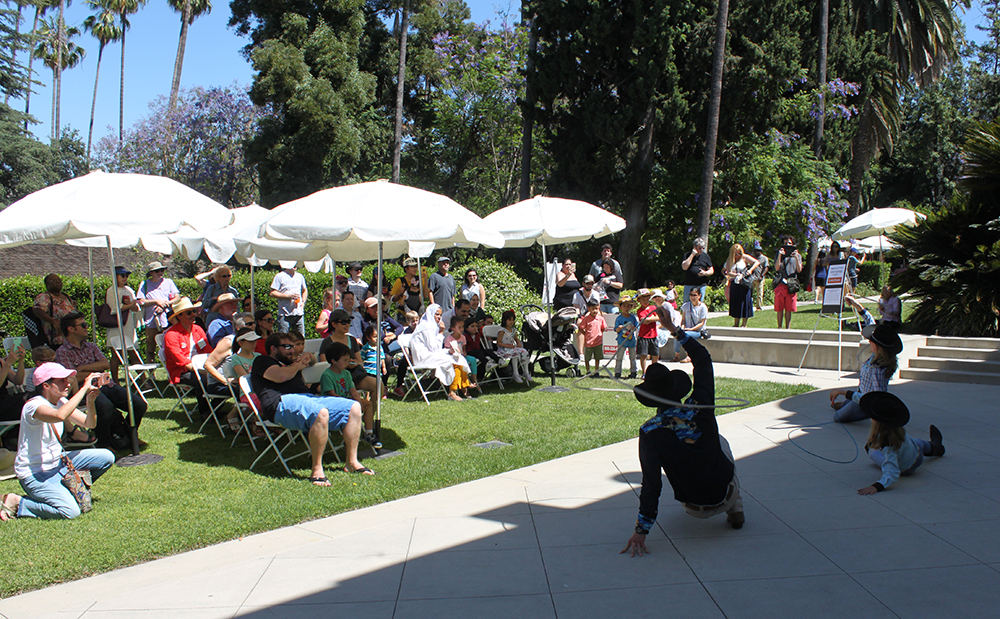 DJ Brett played the best in contemporary and classical country-western foot-stomping tunes .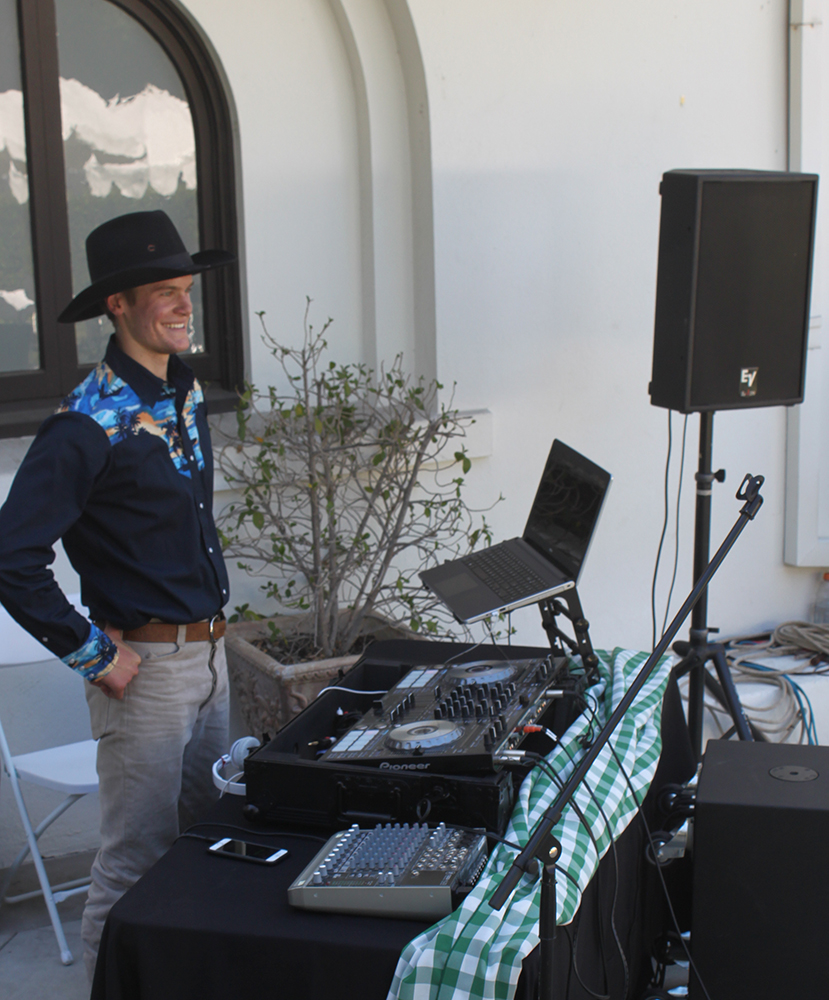 Cowgirl Emily taught the fine art of steer roping on the lawn.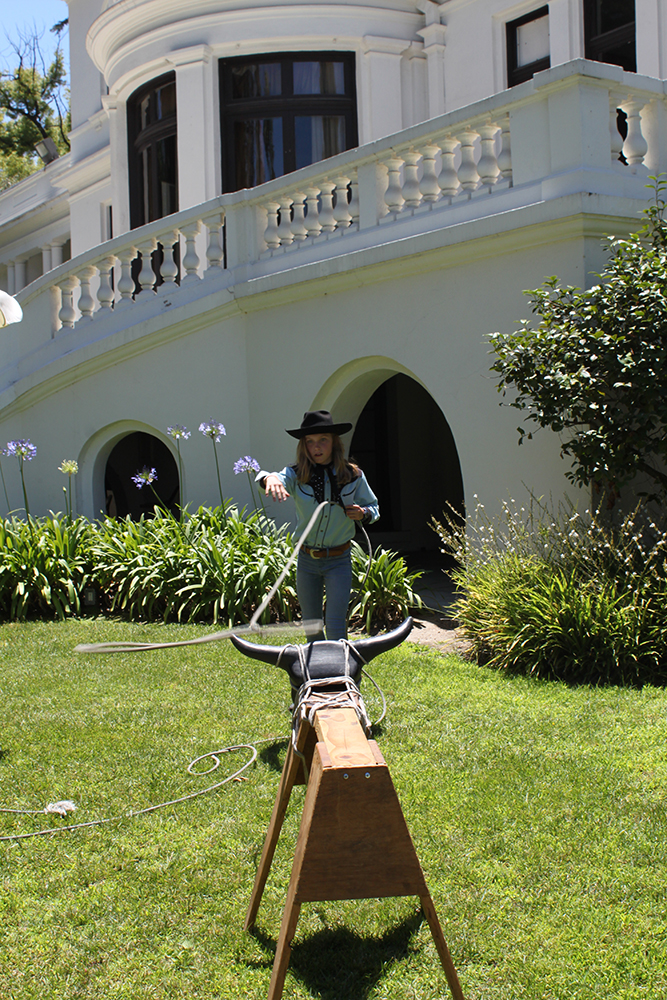 One of the more popular activities was gold panning with crowds gathered all day long.  A few miners struck it rich as yells of eureka could be heard all the way up in the north forty.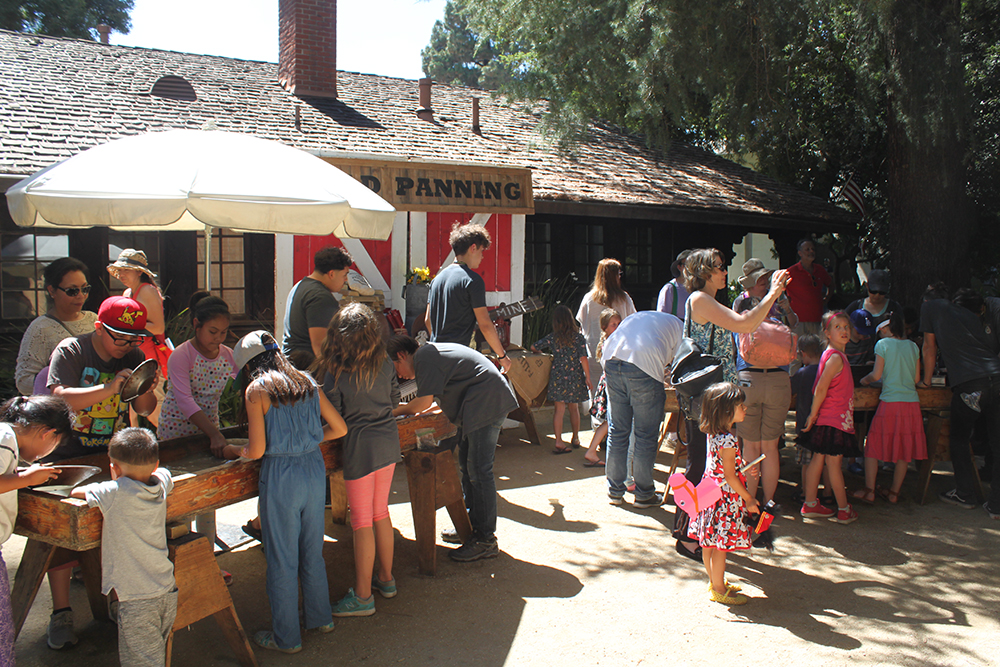 Dignitaries gave speeches and presentations just before the massive birthday cake was served to all the guests.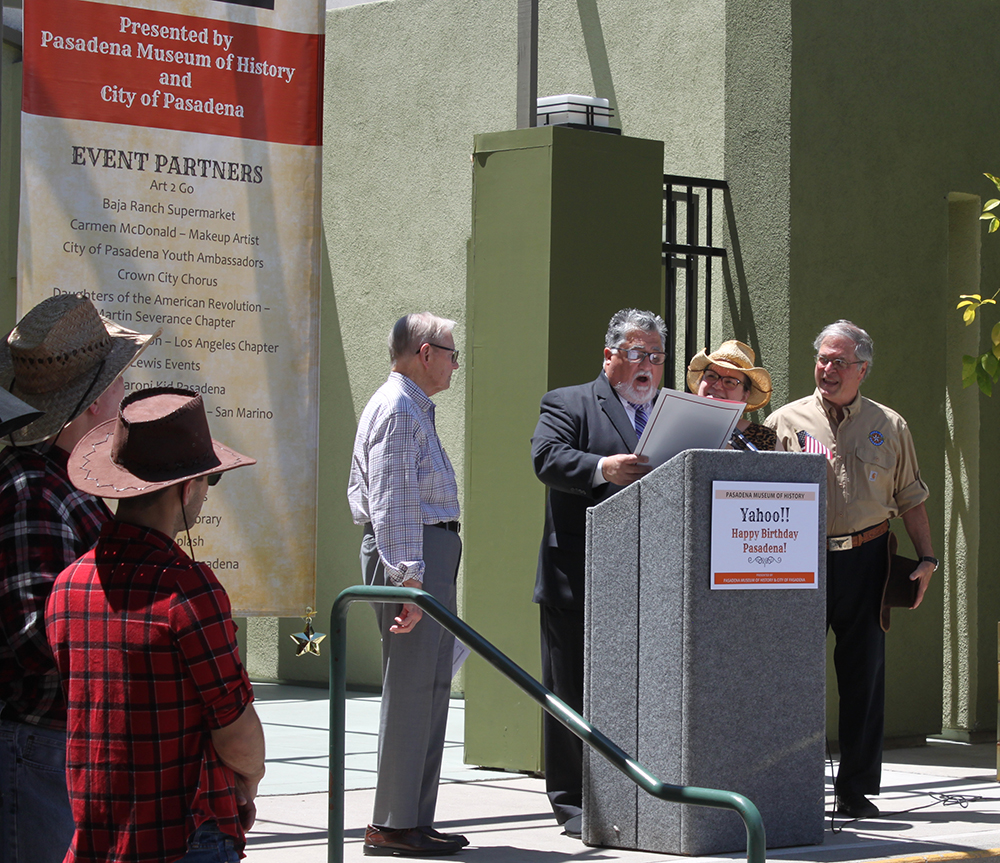 The wild west did come alive once again in Pasadena even if it was just for a day.  See you next year.