Lewis Events received a request for a trick roping cowboy to perform for a western-themed celebration at an exclusive private resort in Montana.  So when the time arrived, Cowboy Brett flew from Salt Lake City into Bozeman, Montana, picked up a rental car, and began his drive south towards Yellowstone.  He said that as he drove, every mile became more beautiful with lush green pastures and horizons of towering mountain ranges.
Closer . . . Closer . . . and then.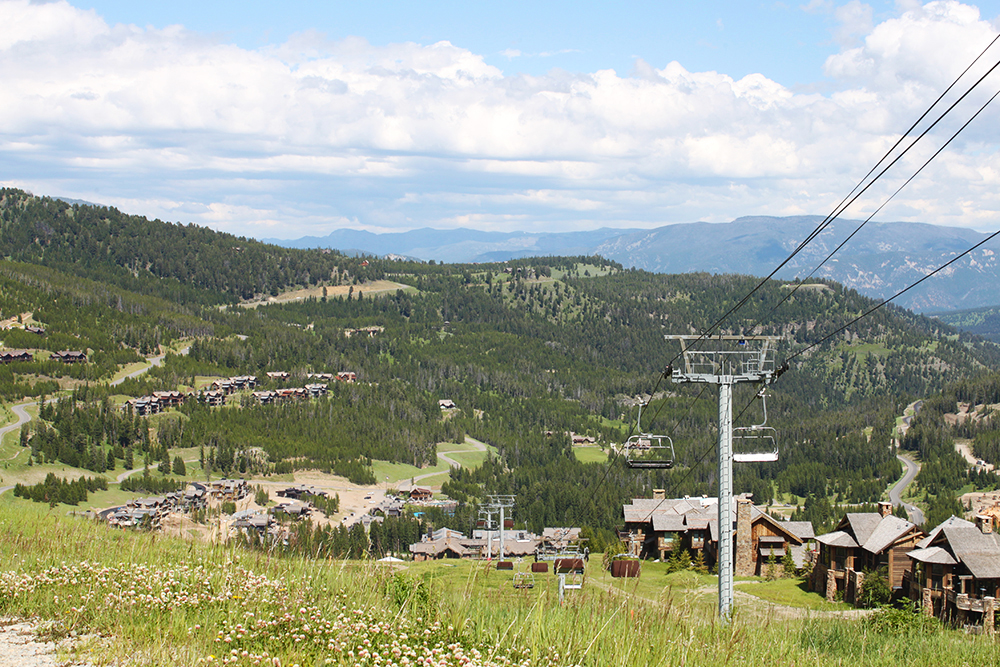 The event location was stunning.  A beautiful alpine setting surrounded by tall pine trees, breathtaking vistas, blue skies, and a gentle breeze. It wasn't long before the set-up was complete and the crowds began to arrive for a real, old-west picnic and evening of fun.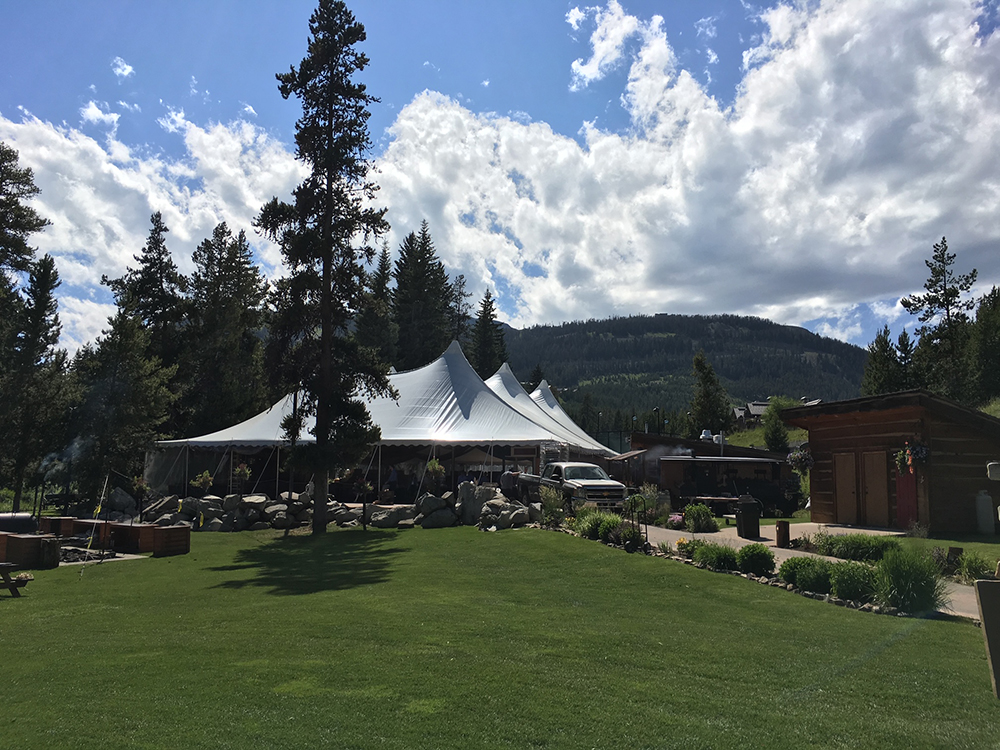 Guests were greeted by Cowboy Brett in full western gear spinning his trusty trick rope.  As the party progressed, Brett showcased a variety of trick roping stunts with his lasso.  Adults and younger cowpokes were able to get their hands on a genuine trick rope and try their hand at mastering their own roping skills.  Brett brought along his virtual steer and gave everyone a chance to rope the cow with a real, old fashioned lariat.  The day ended with a corral full of new Montana cow folk, ready to hit the cattle drive trail.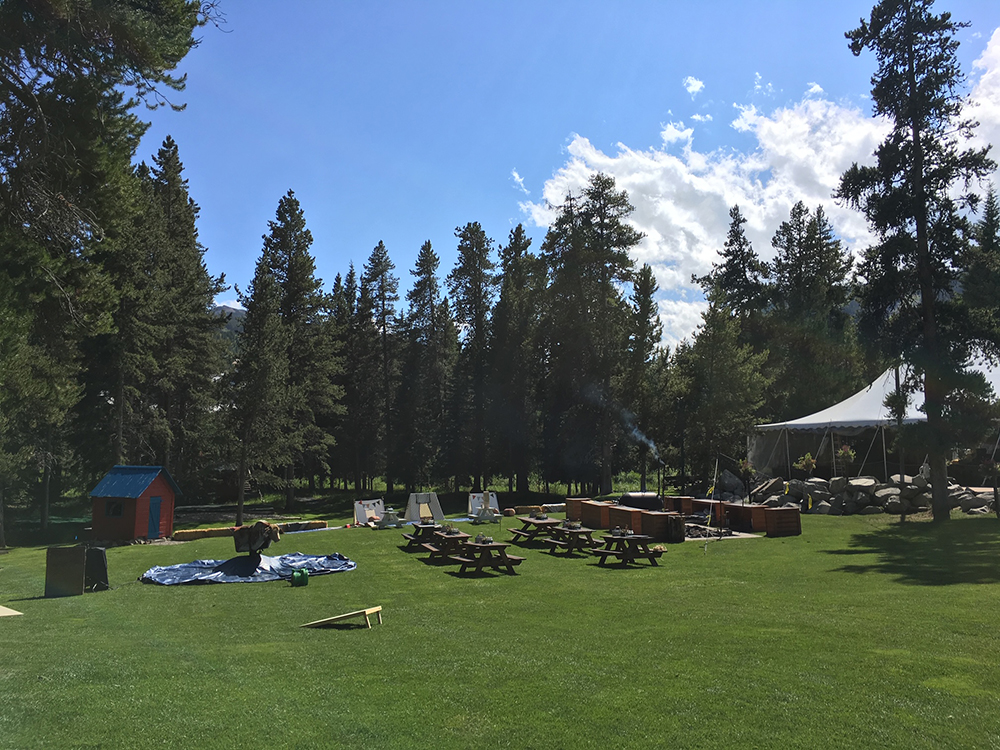 Lewis Events offers a variety of talents and skills for corporate events, theme parties, marketing promotions, festivals, school events, educational presentations, and tons more . . . . We provide smiles and cheers throughout the western United States and beyond from locations in Southern California, Salt Lake City, and Utah Valley.