Work is done for the day, so its time for George Thorogood and the Destroyers, Miranda Lambert, Dierks Bentley, ZZ Top, Blake Shelton, The Band Perry, Merle Haggard, our old friends the Doo Wah Riders and a bunch of other spectacular acts. Amazing that so much talent can be brought together in one place.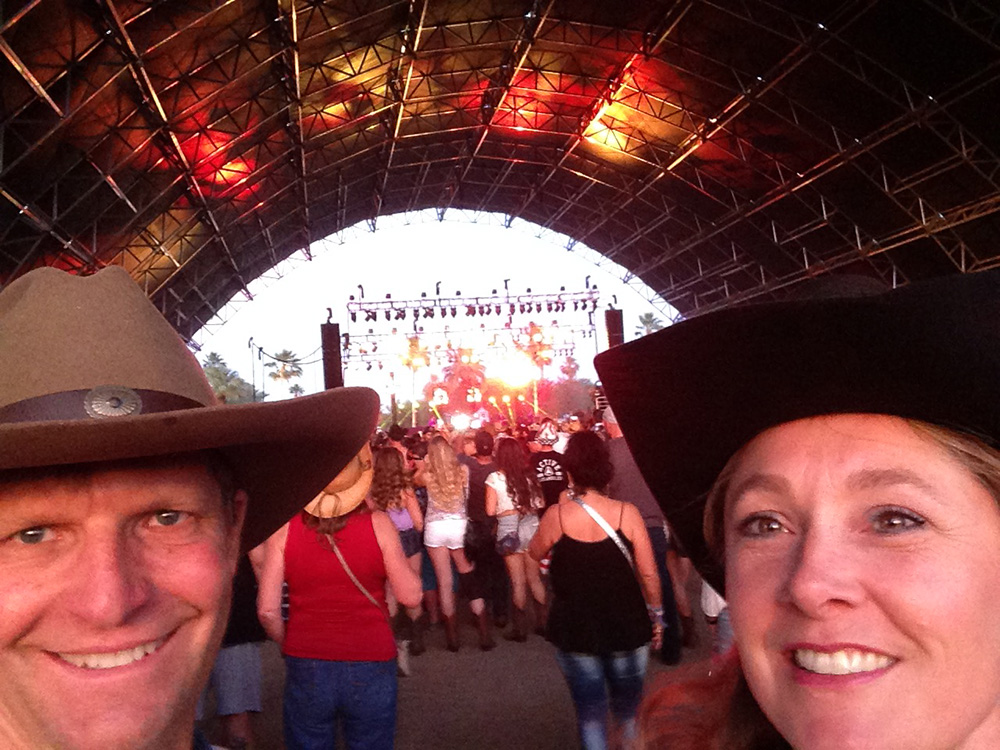 So, a few months ago we were on the road, when a call came in asking if we would be interested in performing three days for a vendor showcase at the Stagecoach Festival in Indio. "Sure, we might be able to work it into our schedule" came the reply.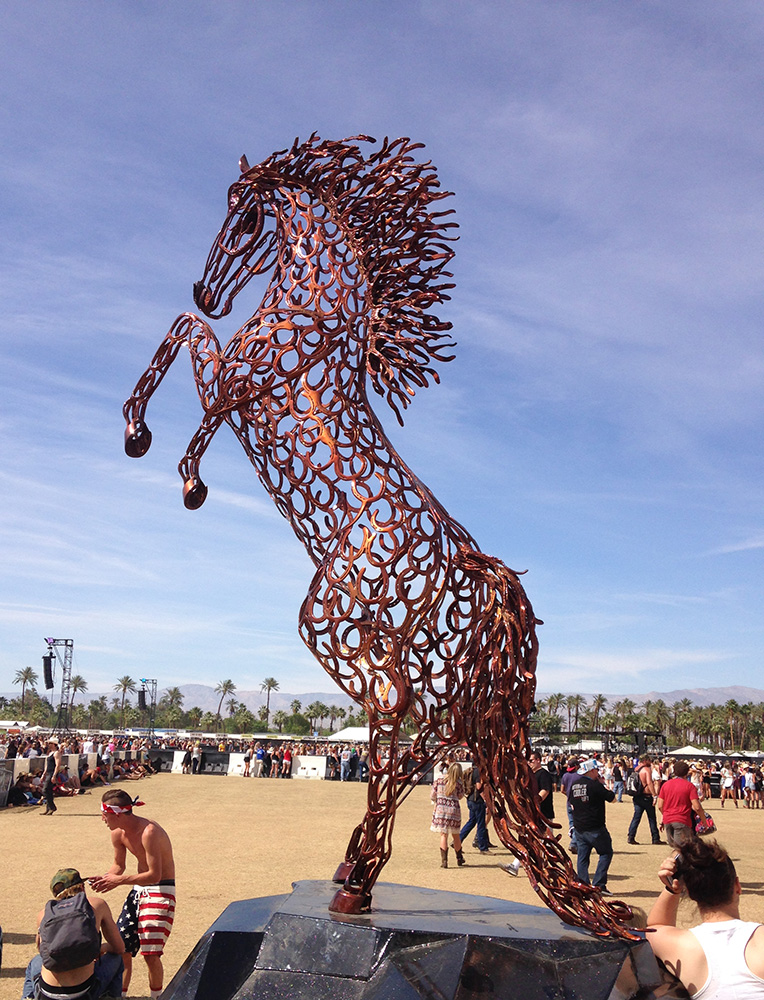 Once the ink was dry on the contracts, our adventure began.  It was only a "short" mile + walk from the car to the performance site.  Our journey took us through the "RV Resort", which was an adventure all its own.  Hundreds of campers in orderly rows, all had their own little party yards.  Party yards that included wet bars, DJ systems, kiddie pools, christmas lights, hay bales and all manner of recreational diversions.  Two security checkpoints were loads of fun before we finally arrived at the performance site. Security always loves ropes and whips . . . I didn't even try to get my guns through. With introductions complete, we settled in for three days of fun. Yes, our work is indeed fun!  Christy had the audience in awe, flawlessly spinning her trick ropes and leading line dance steps with the captivated crowds. Jay turned the city slickers into cowhands, roping the virtual calves and some of the guests with a lasso. Some of the real cowbys and cowgirls didn't need any help handling the rope, and roped the calf like they had just returned from a long dusty cattle drive.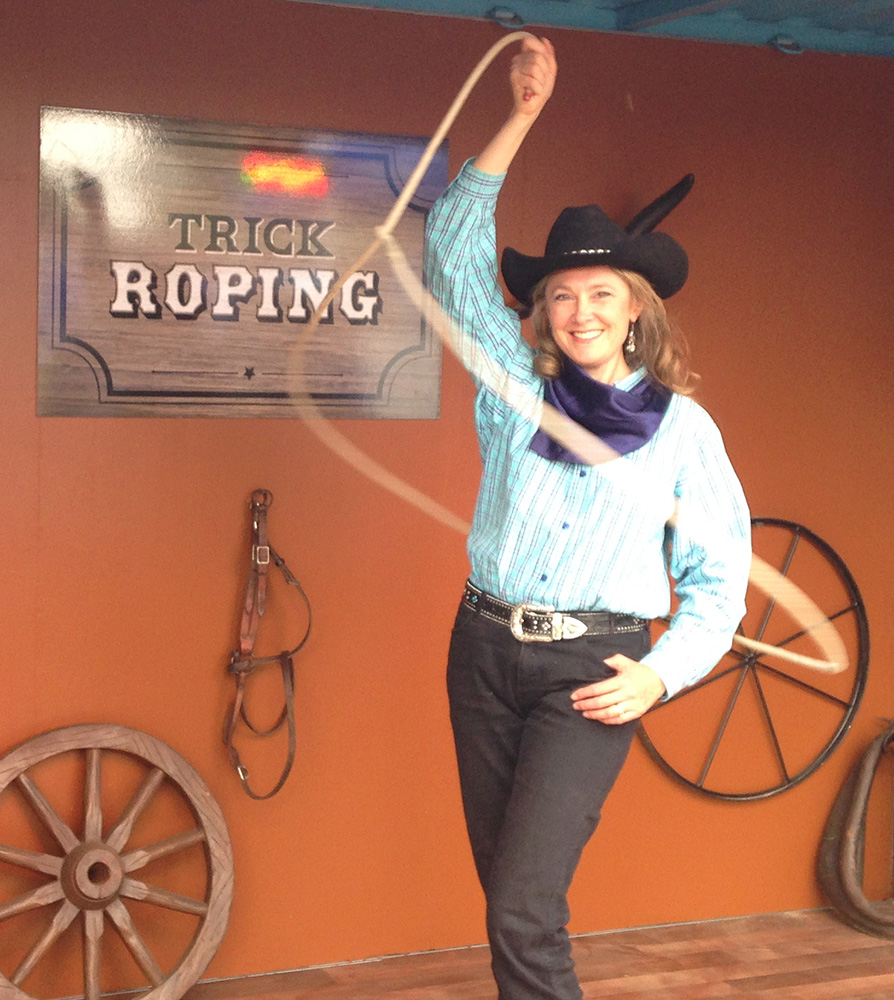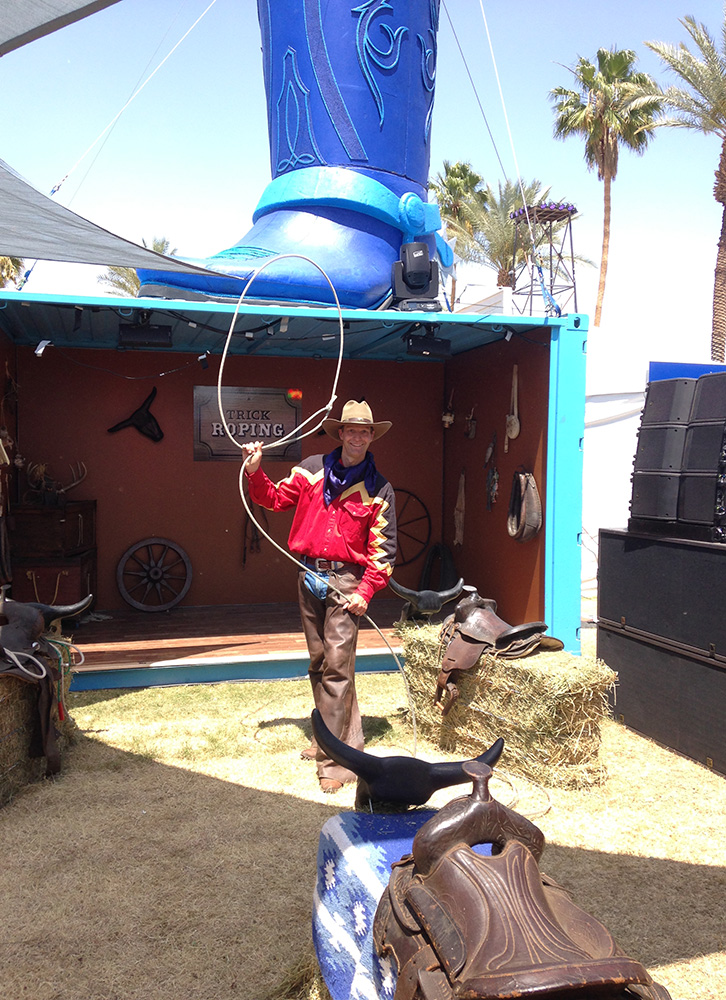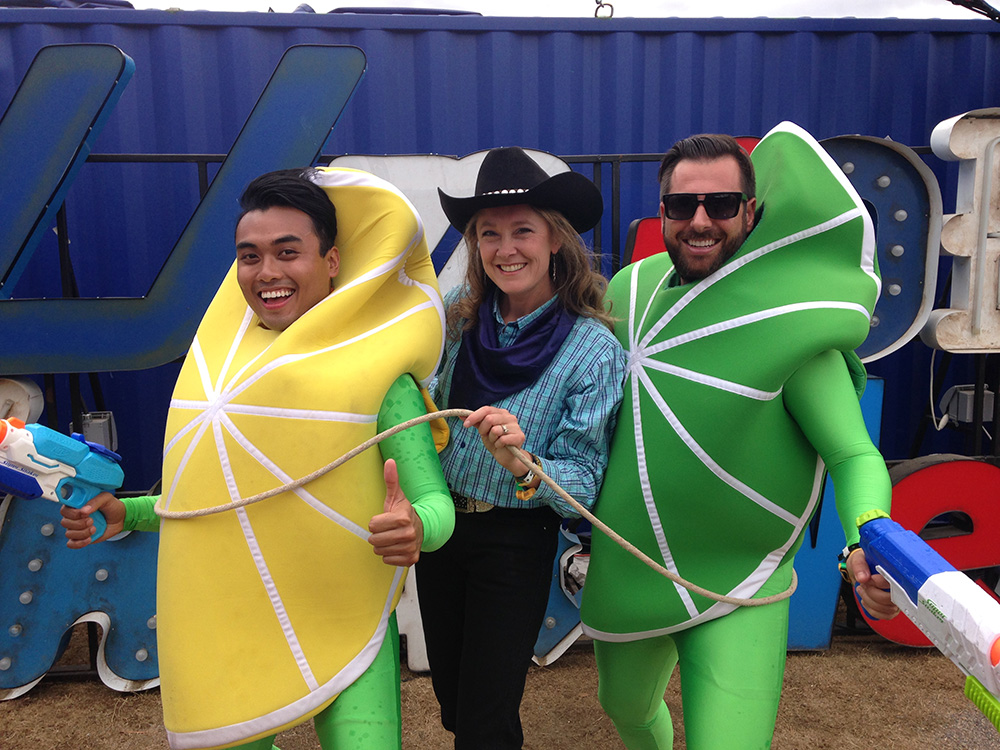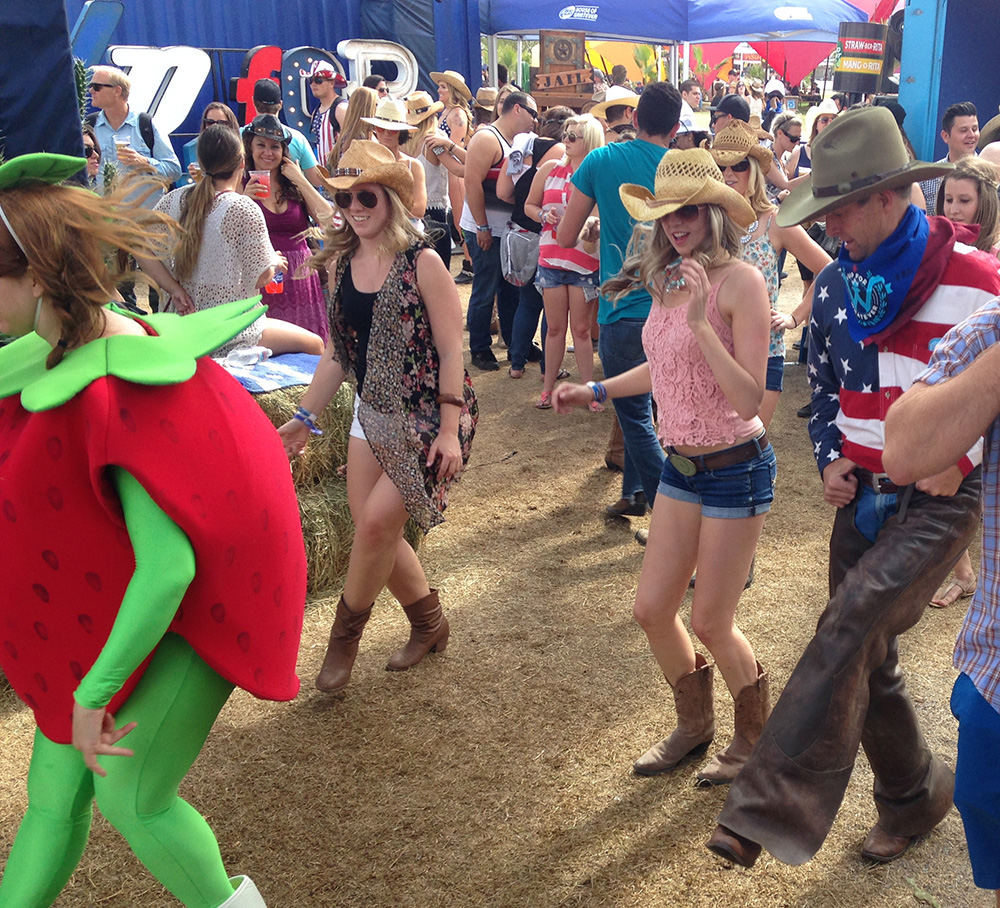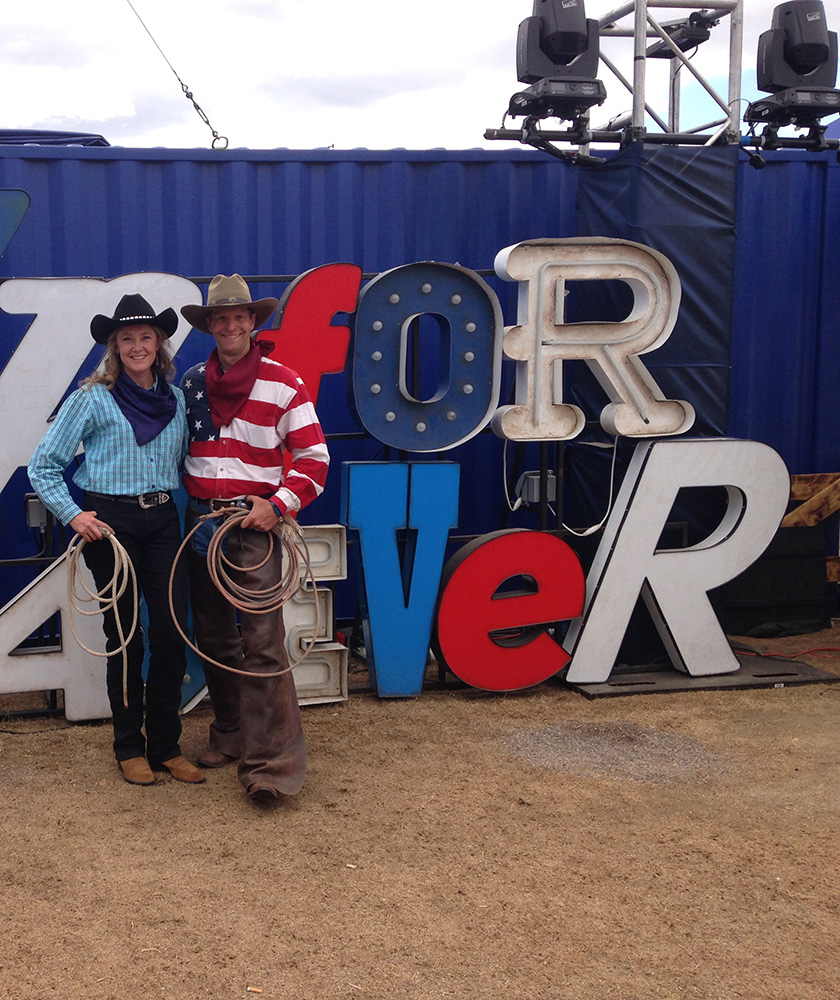 For those of you who have never been to Stagecoach, it is for lack of a better term, unreal.  Each day there were about 75,000 people wandering between stages in full  party/have-fun mode.  Four main stages feature a variety of headliner acts from 1pm until midnight with a few smaller stages thrown into the mix.  Speaker stacks and choreographed lighting that would rival any concert stage.  And people as far as the eyes could see.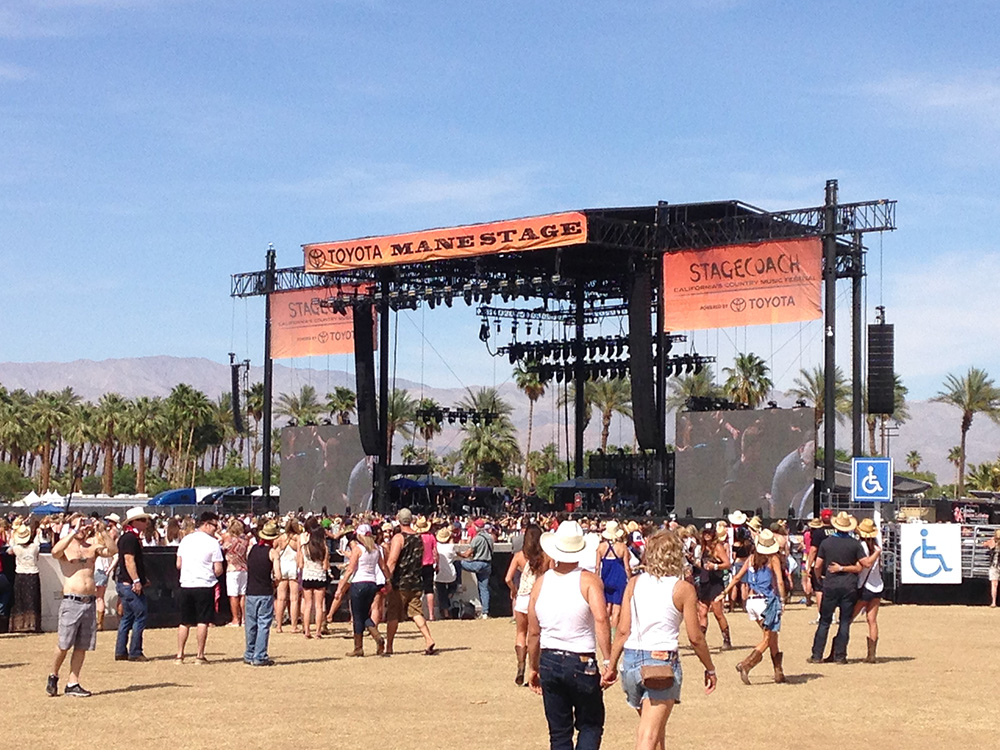 So this is where this story began  and ends . . . after a long day of spinning ropes, cracking the bullwhip and having fun with guests, it was time to relax, listening to some of the best musical talent on the planet.