Recently, Christy received a call to perform for a very a unique event.  She was invited to be a featured performer with the Lasky Productions entry in the Hollywood Christmas Parade.  Lasky Productions is participating in the 2014 parade, because this year marks the centennial celebration of the first feature length silent film, produced in Hollywood.  It was produced by Jessie L. Lasky, founder of Paramount Pictures.
Christy was one of three featured performers invited to be part of the group.  She was accompanied by Anthony De Longis, the entertainment industry's premier whip coach.  His credits include training Harrison Ford for his Indiana Jones role, Michelle Pfeiffer as Catwoman, talent for the "Legnd of Zorro" and Kate Beckinsale in "Underworld".  Will Roberts, "America's favorite cowboy humorist", trick roper and gun spinner was the third performer.  Christy commented that it was flattering and lots of fun to be trick roping with these two talented entertainers.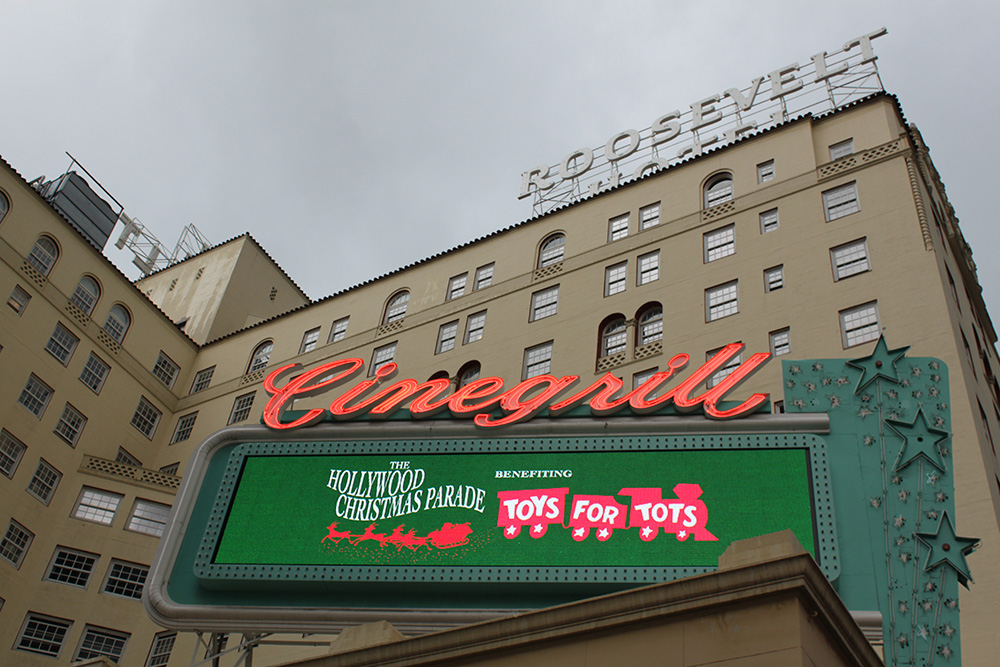 We arrived in Hollywood early in the afternoon, so that Christy could rehearse and get ready for the parade.  Hollywood Boulevard was an amazing sight, furnished with all the holiday decorations, staging and production equipment for the parade.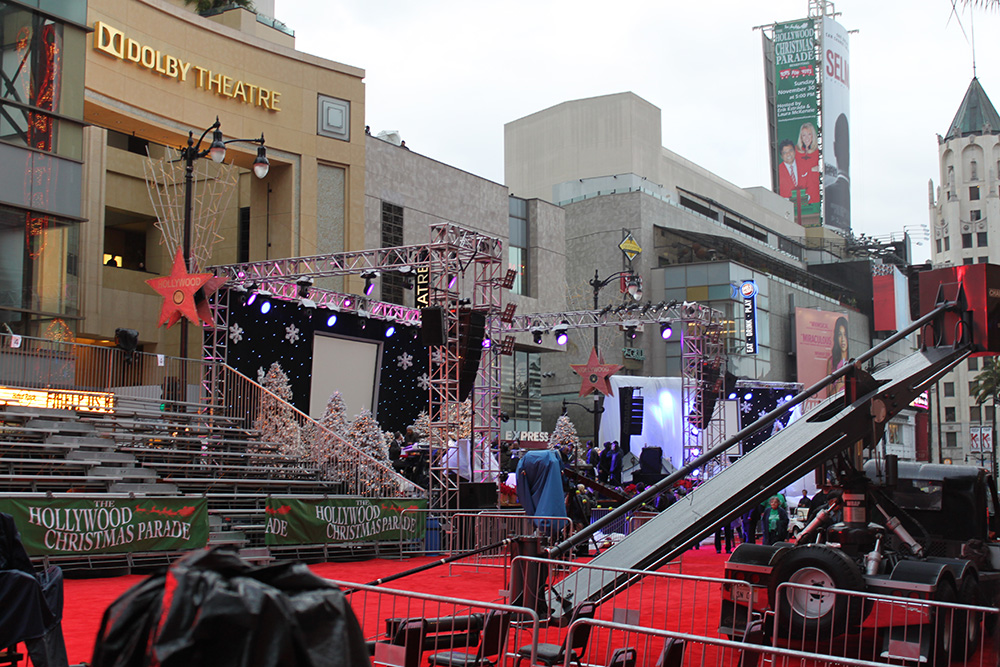 A huge red carpet covered the entire width of the street for almost an entire block.  The scene was all the more interesting with the arrival of the season's first winter storm.  The fact that a parade was staging, did not stop the intermittent cloudbursts of rain that started early in the afternoon and continued throughout that parade.  Rehearsals  and the parade proceeded, despite the rain (desperately needed in California!).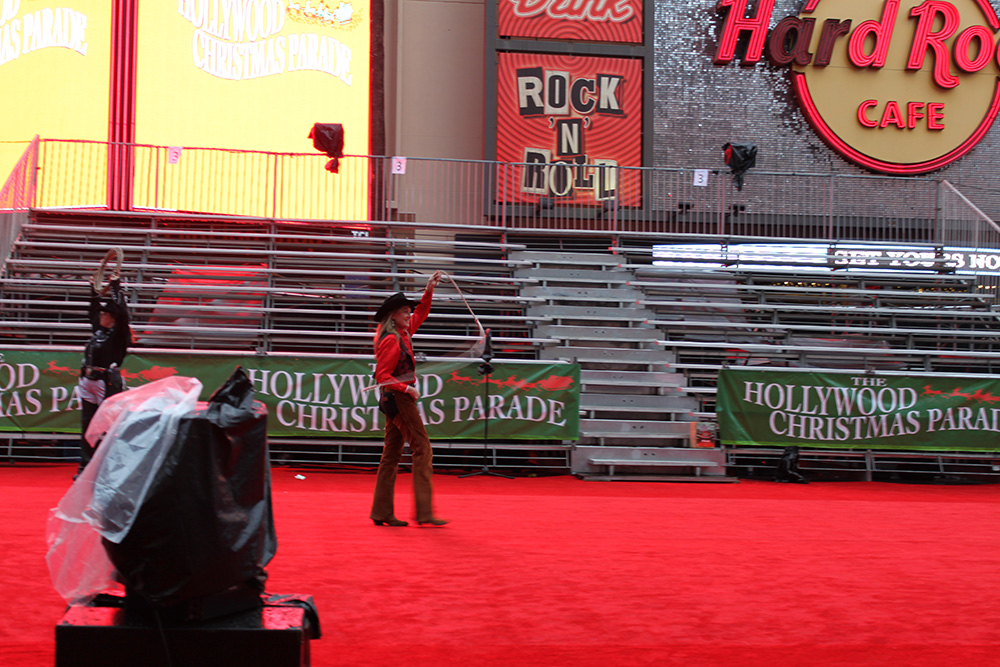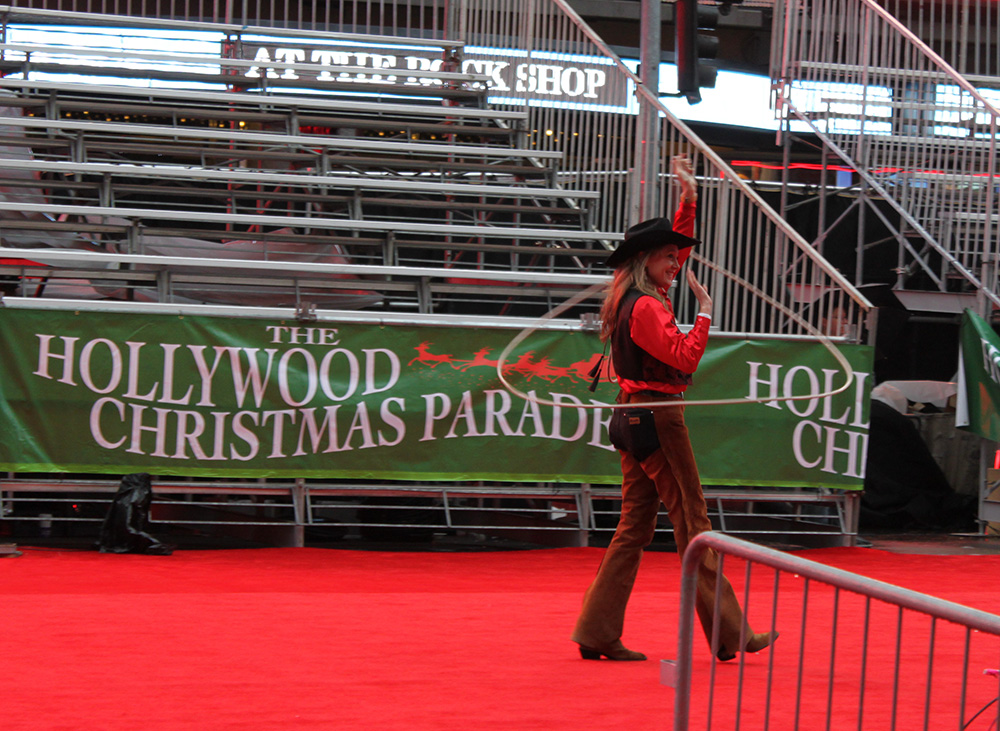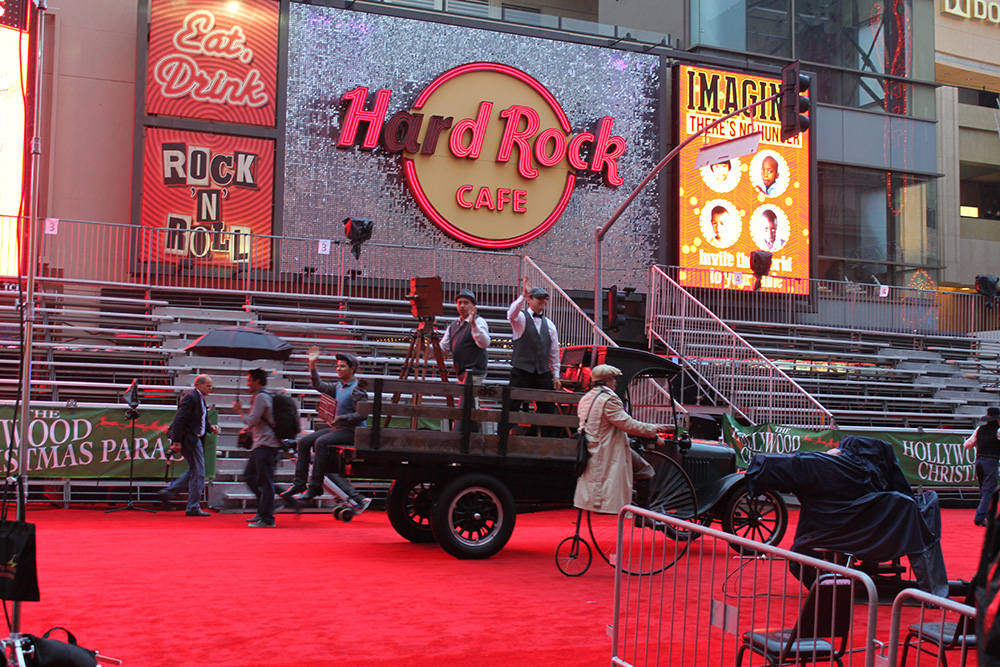 And the rain came down, and down, and down!
As Christy's group waited  for their turn to move onto the red carpet, the clouds opened to a torrential downpour. She said that all she could do was laugh as her hat and boots filled with water and her red satin shirt soaked with water.  She added, "hopefully a once in a lifetime experience, but memorable none-the-less."