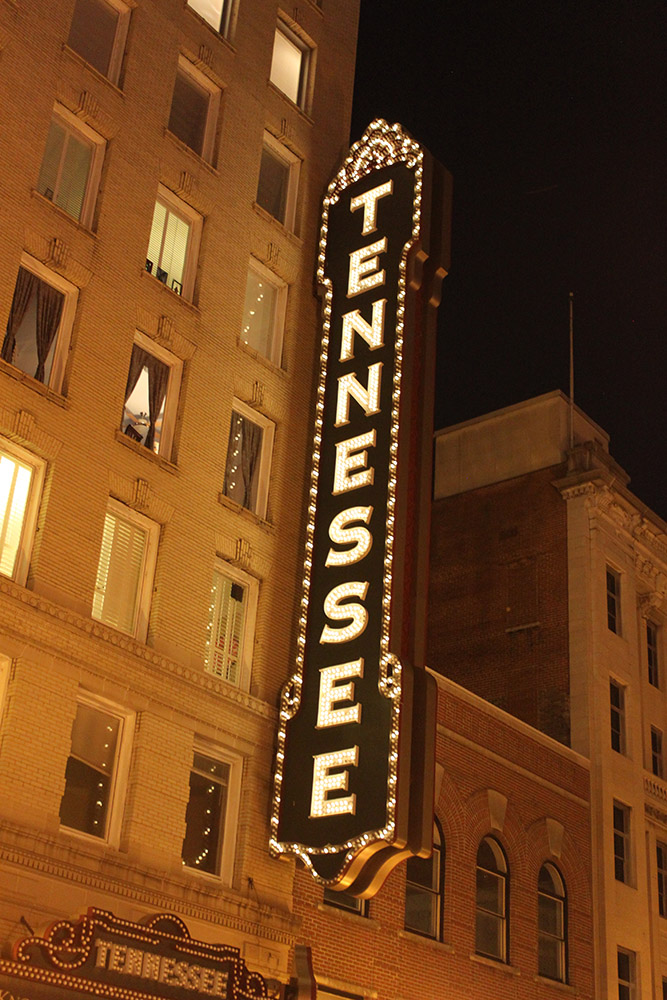 They must have liked our performances at the Stagecoach festival well enough to keep our number handy.  Not too long after Stagecoach we received a call asking if we were available for the CMA Music Festival in Nashville.  What do you think was our reply?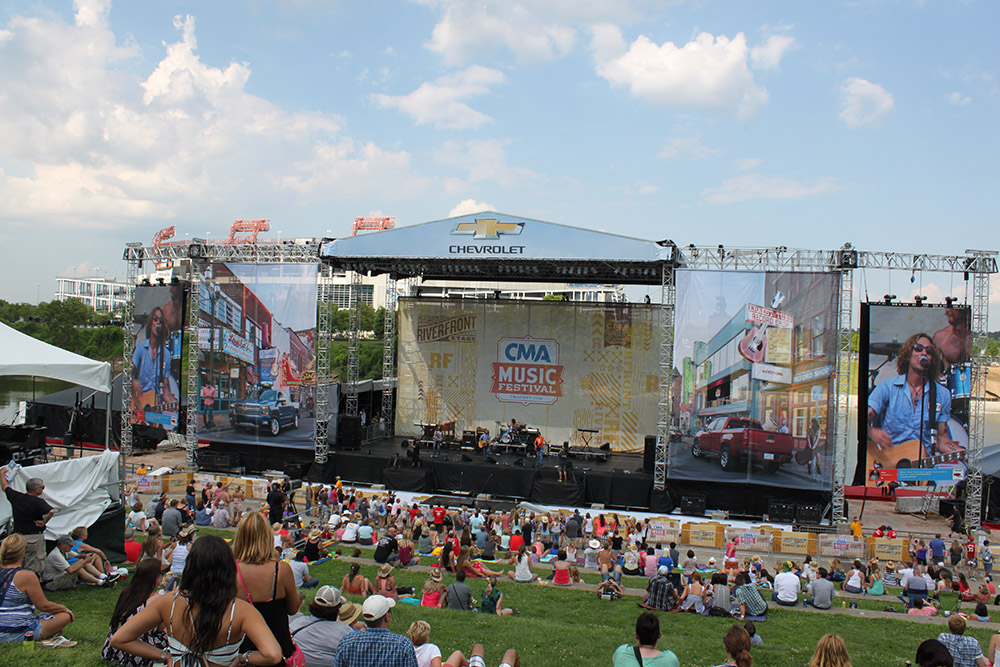 Jay flew out solo on Wednesday and played cowboy Thursday and Friday.  On Thursday, Christy managed the Cancer Survivor's day event at the City of Hope in Duarte.  On Friday, she coordinated a wedding at the Victorian mansion in Santa Monica.  We were busy on both sides of the continent.
Immediately following the Santa Monica wedding, Christy drove down the street to LAX and boarded a plane for an all night flight to Nashville.  The next two days we both performed our cowboy and cowgirl roles together.  Dressed in our western gear (long sleeves, chaps, bandannas, hats and jeans), the most common question asked was "Aren't y'all a bit warm?", as it was about 95 degrees with the humidity at about 90%.  We once again brought the west to life with trickroping, virtual calf roping, bullwhip stunts, line dancing, having fun and taking photos with the enthusiastic festival guests.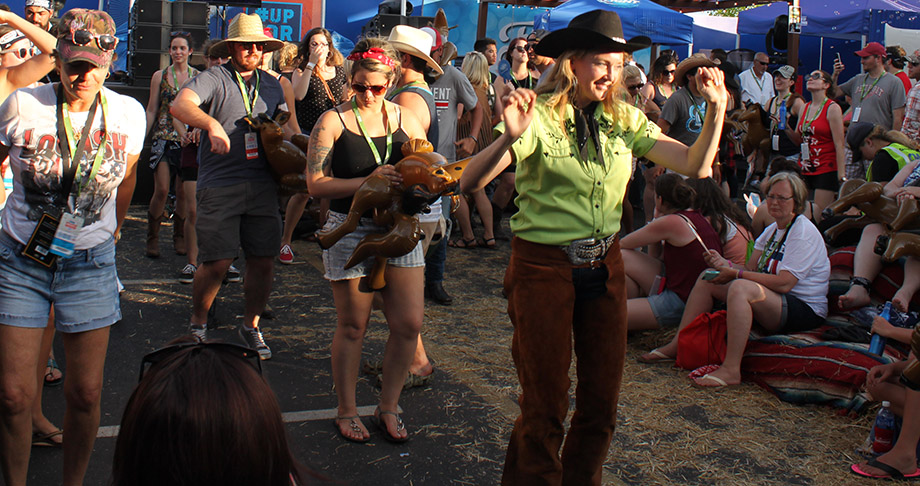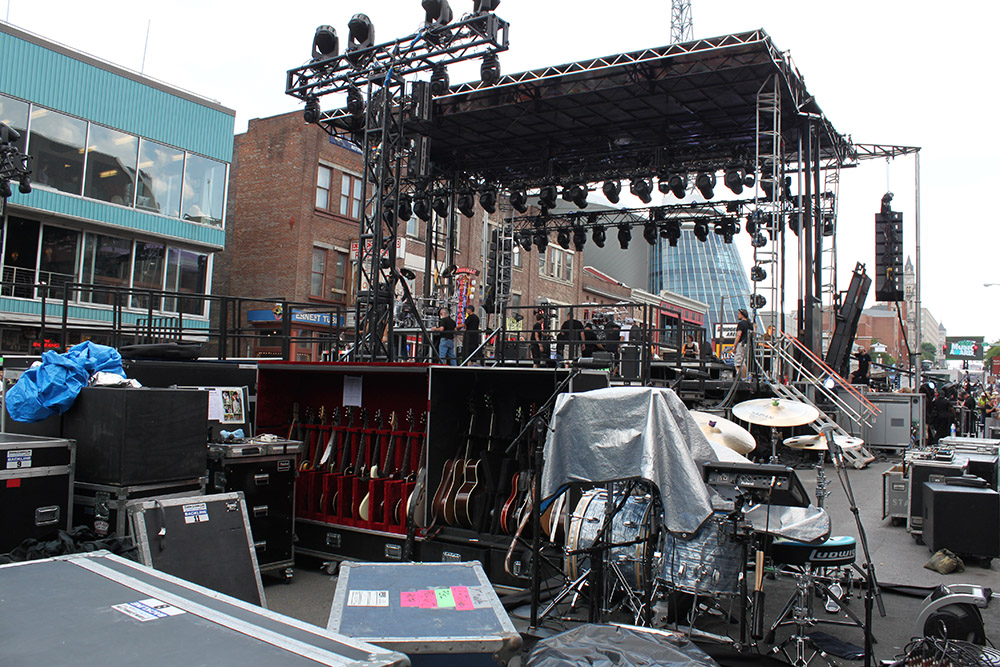 Our performing took place later in the day and into the evening, so we had the opportunity to walk around the city and experience Nashville and all the festival had to offer during the first half of the day.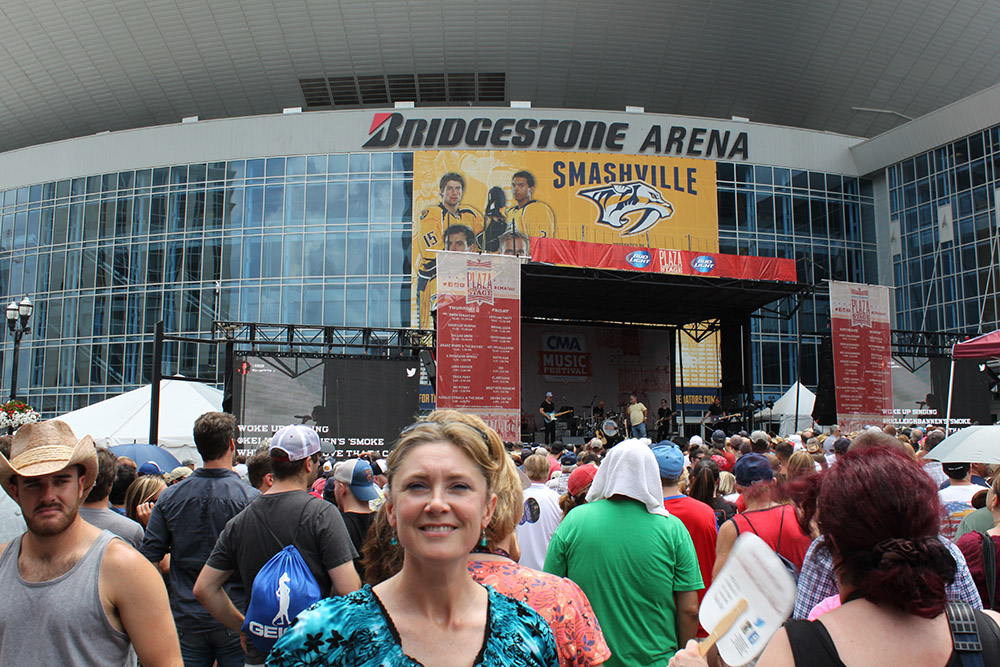 Nashville is an amazing city with boundless energy, a charming southern atmosphere, top quality–live–non-stop music, a fascinating history, friendly people and amazing delicacies to savor, both during the festival, as well as following the festival when the city retuned to it's normal routine.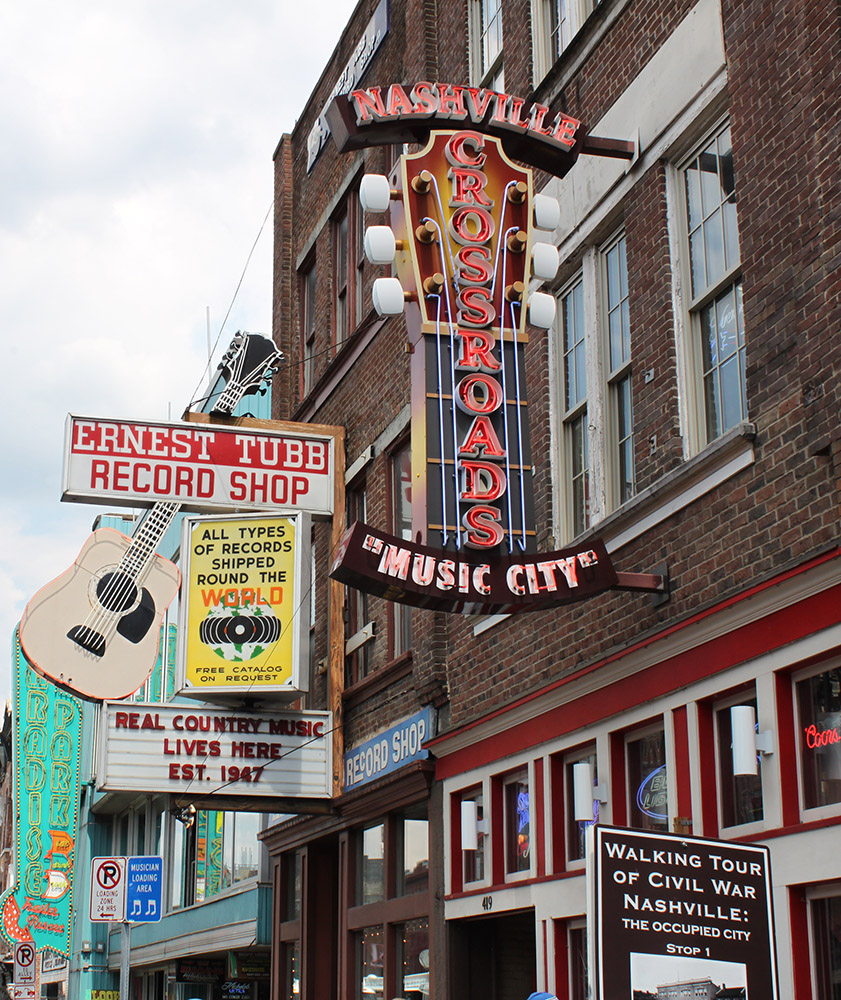 The CMA Music Festival took over the downtown heart of Nashville with close to 20 stages, all featuring a variety of top-billed country music stars.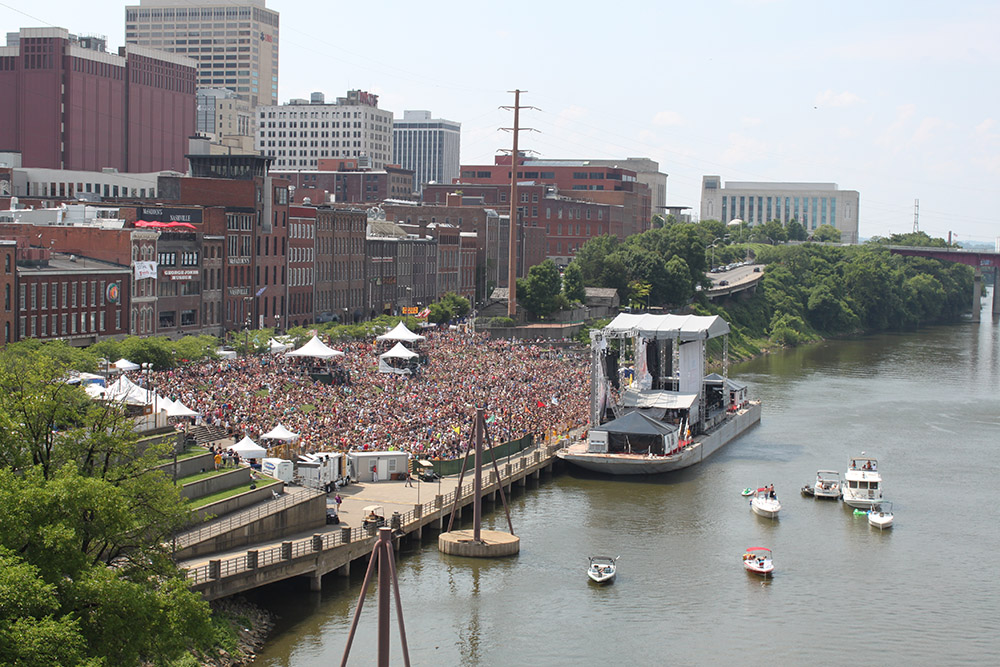 Downtown also features an endless choice of restaurants and bars all with live music spilling out onto the street through open doors and windows.  I have never heard so much great live music in one place in my entire life.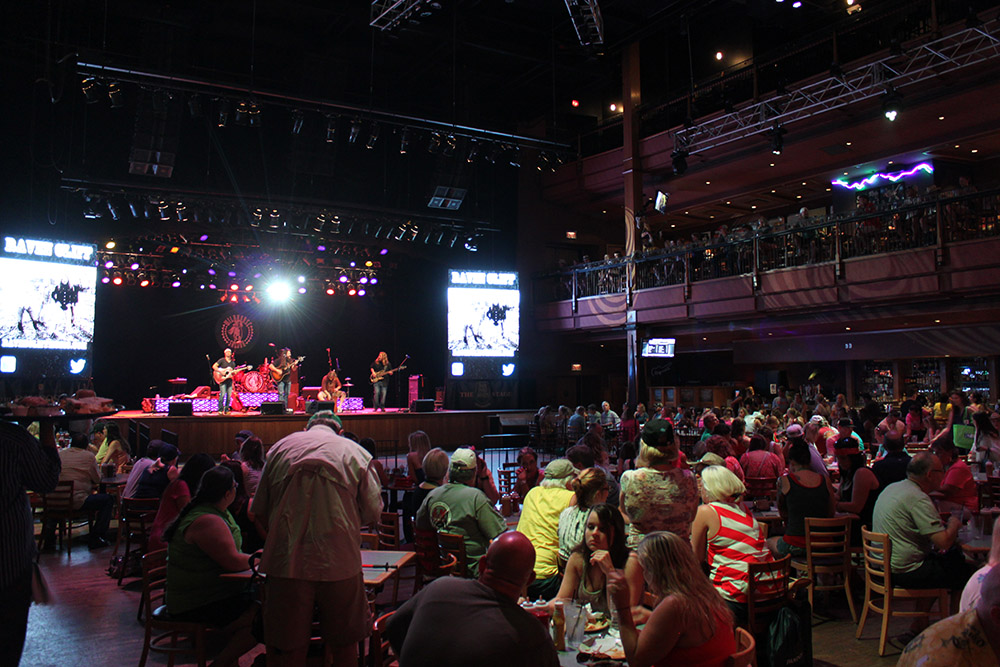 Following the festival, we took adavantage of our location and took a detour through Smokey Mountain National Park, Gatlinburg, Pigeon Forge and Knoxville.  It doesn't get much more lush and green outside of the Amazon than here in the beautiful south.  Can't wait for our next adventure!  Glad you could join us.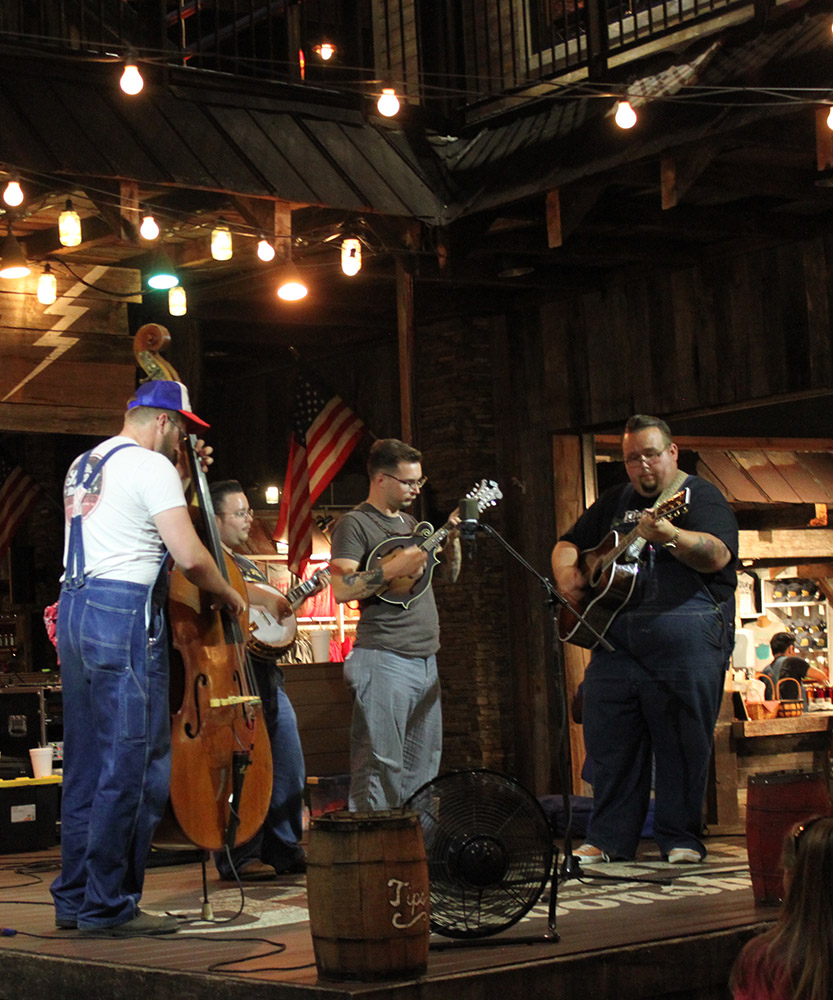 P.S.  One of the wildest things that I have ever seen . . . and I've only seen it in Nashville . . . . is a "Pedal Tavern".  Passengers drink and provide pedal power at the same time!