Christy and Brett joined up with the Broken Horn Ropers to trick rope in the Hollywood Christmas Parade.  It was a nice mild Southern California evening for a parade.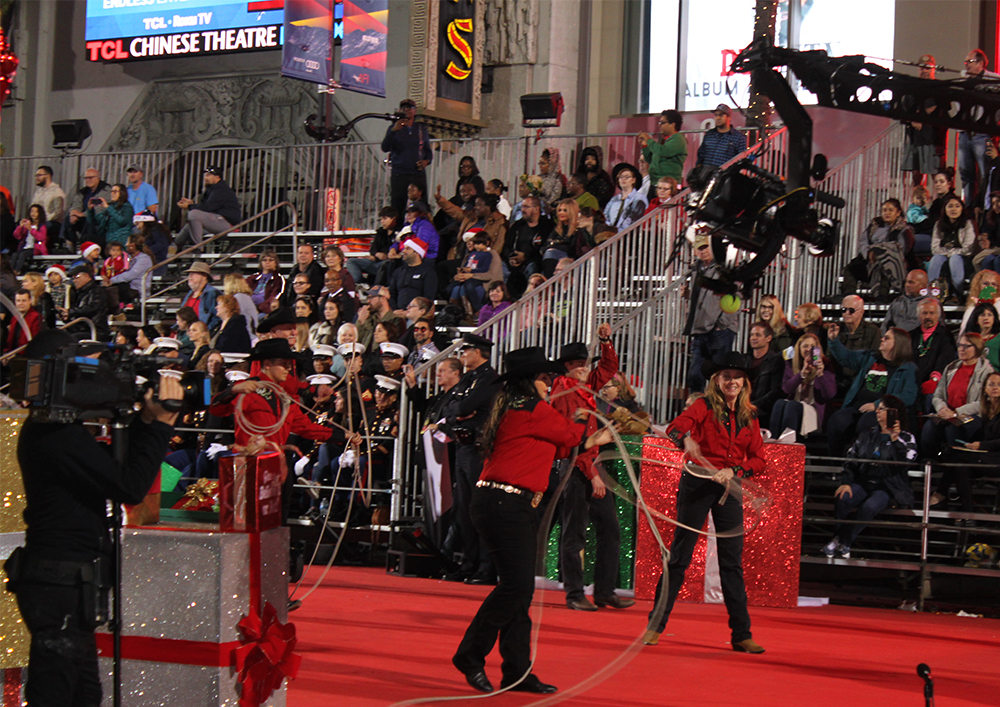 Christy, Brett and the other ropers had their turn performing on the red carpet in front of the cameras and braodcast stand.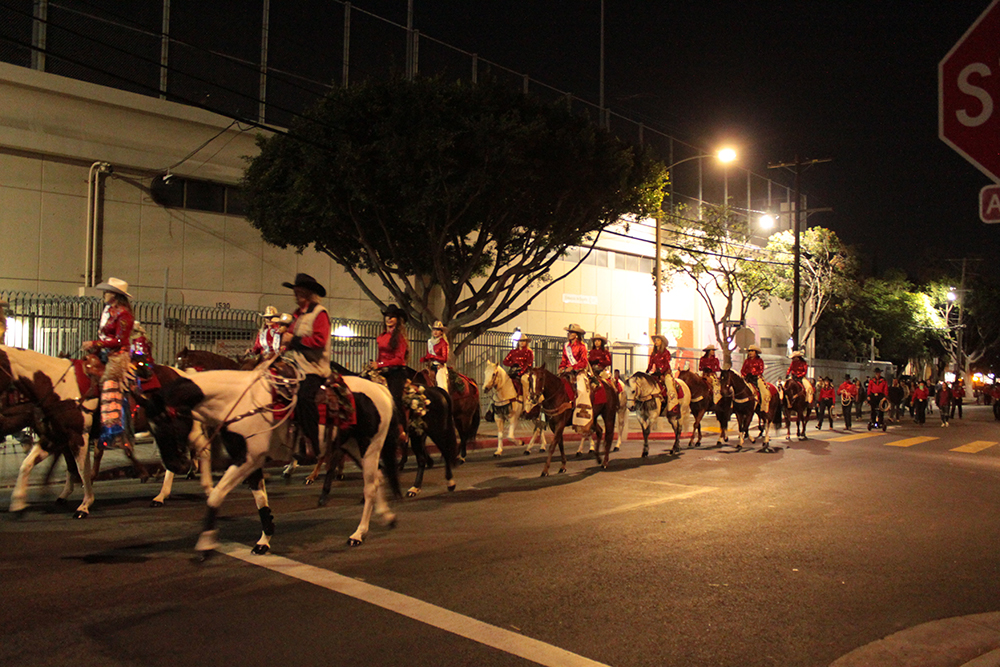 Pre-parade staging the horses and performers.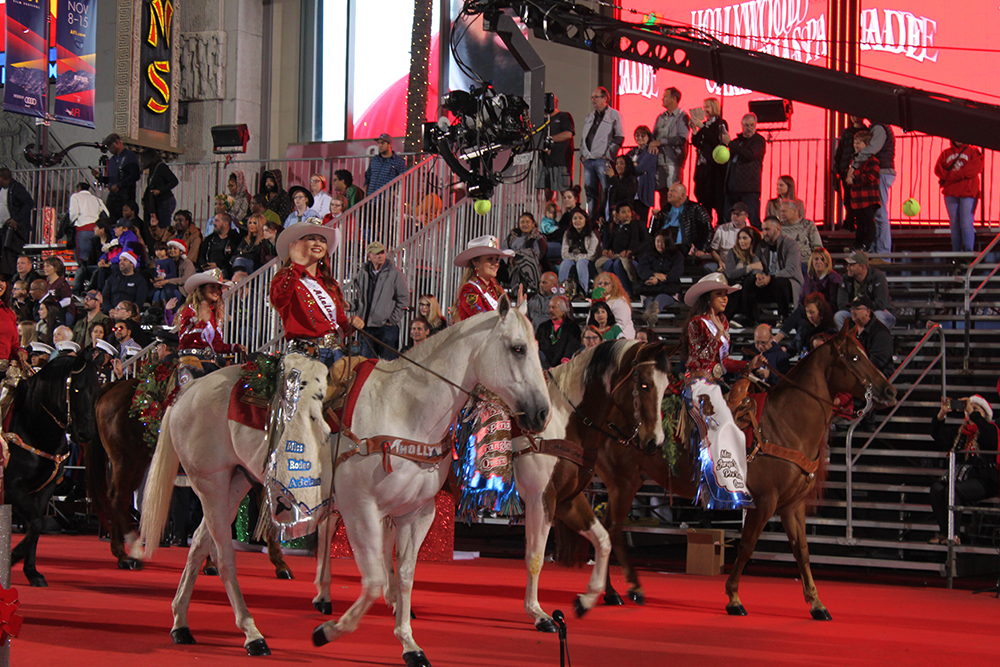 Southern California rodeo queens and their horses rounded out the large group.  The parade was a great way to start the holiday season.  And as always Santa was the guest of honor.