Each year on January 1st, the world welcomes in the new year with the Tournament of Roses Parade from Pasadena, California.  Another incredible event, held a few days before the parade is Equestfest.  At Equestfest, each of the groups riding in the parade is given the opportunity to show off their fancy riding skills, stunts, and all the amazing showmanship they can't showcase during the parade in an arena near Pasadena.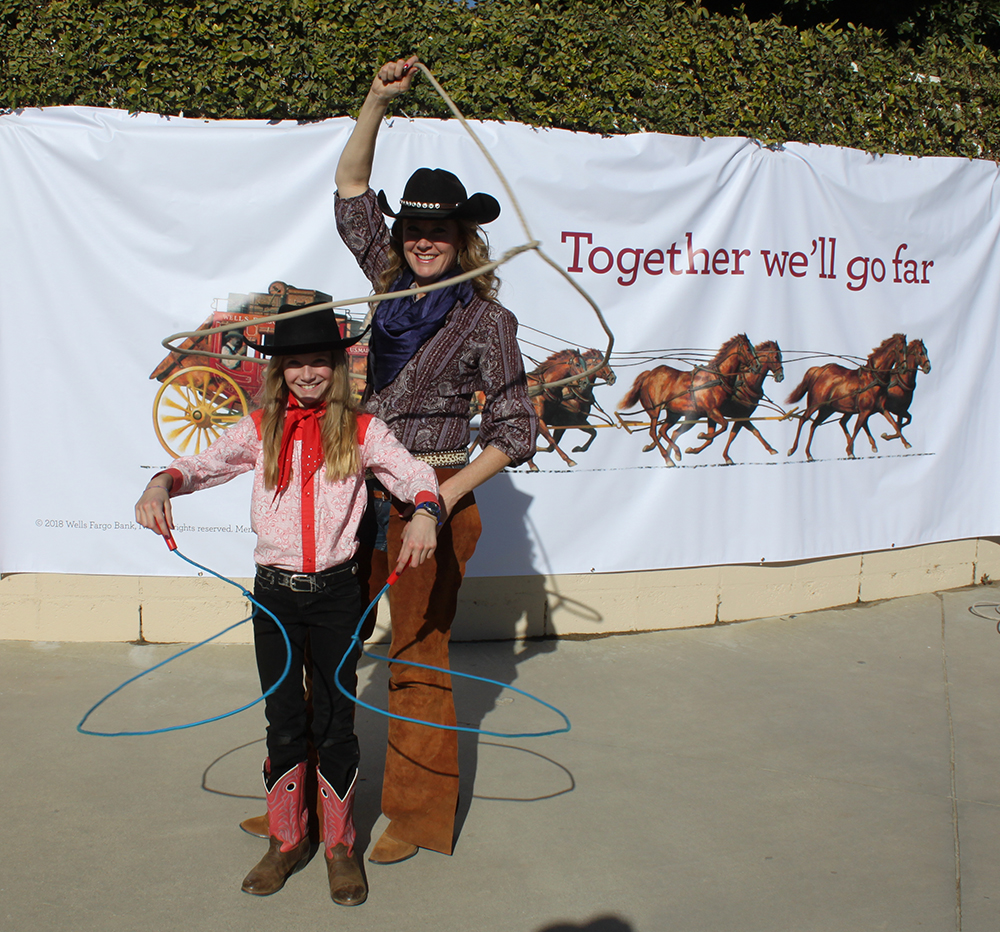 For about 15 years, the Lewis family has had the honor of being featured at Equestfest, demonstrating their trick roping, whip cracking and gun spinning skills. Equestfest visitors also have the chance to experience the old west as they pick up the ropes and learn to spin for themselves.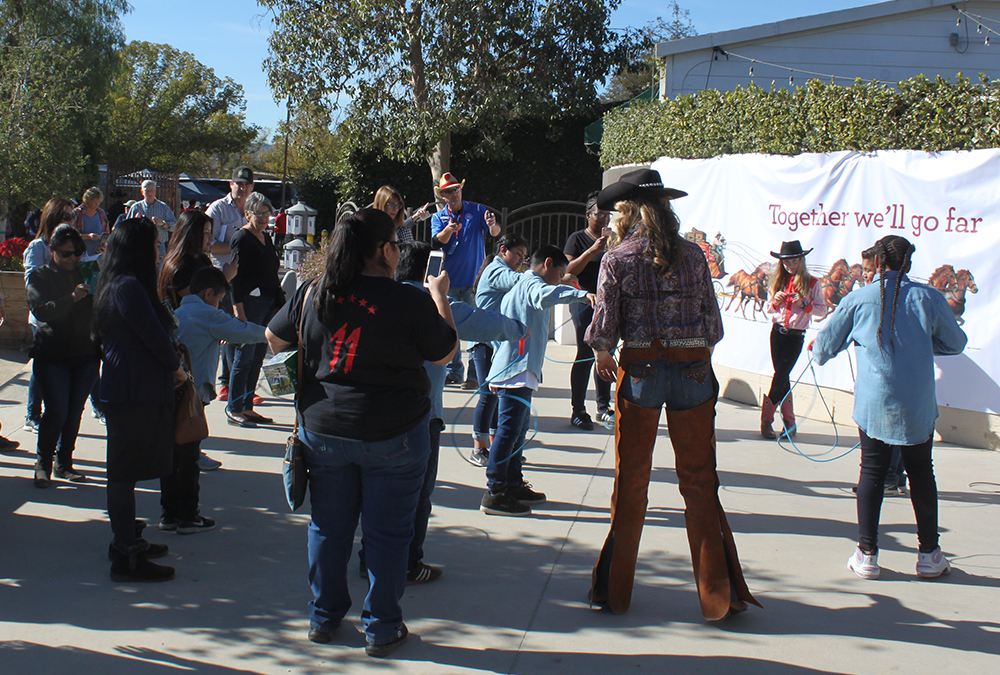 Always crowded in the roping area as Trick Roper Christy and Emily work with the crowd.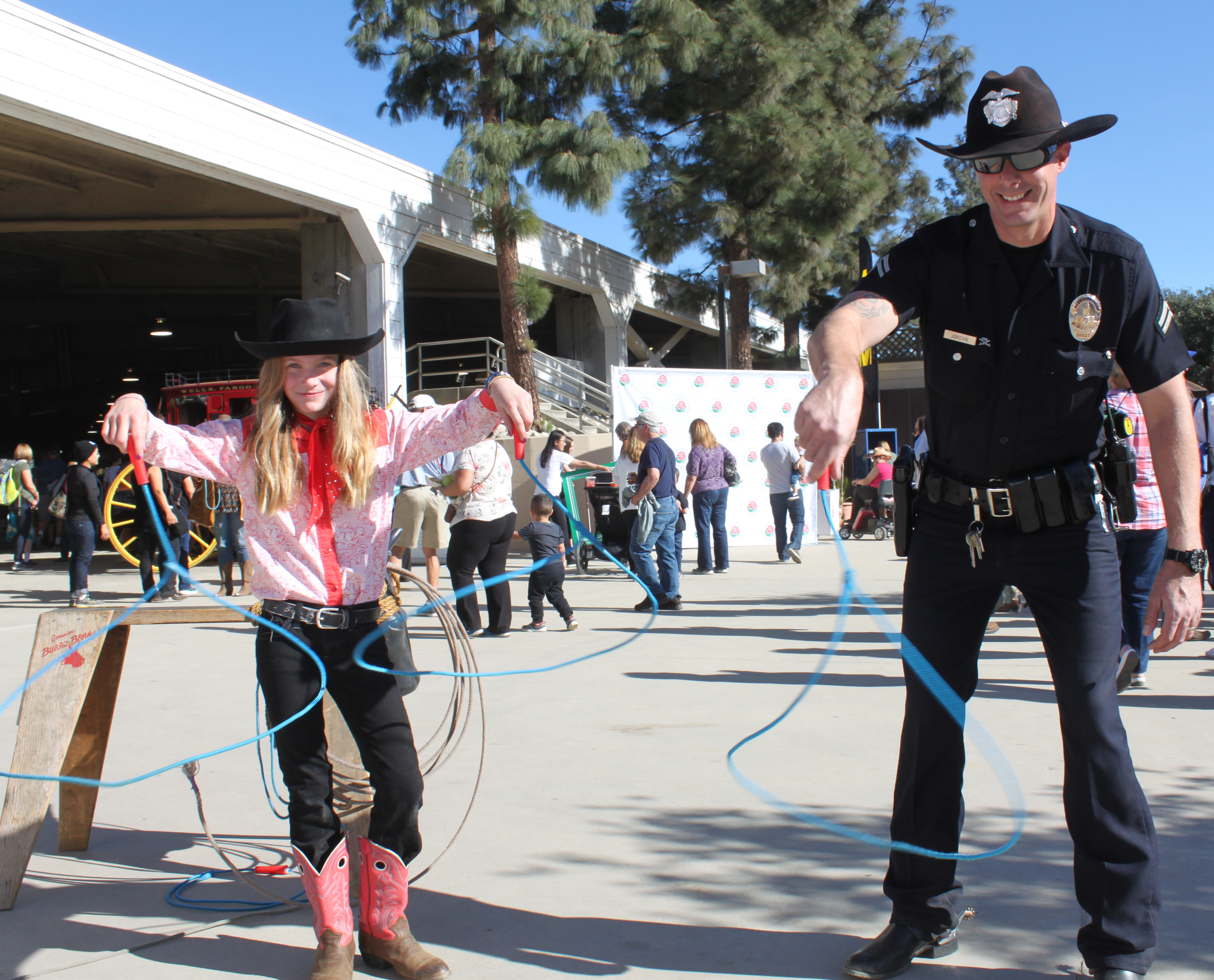 Emily had her own LAPD student.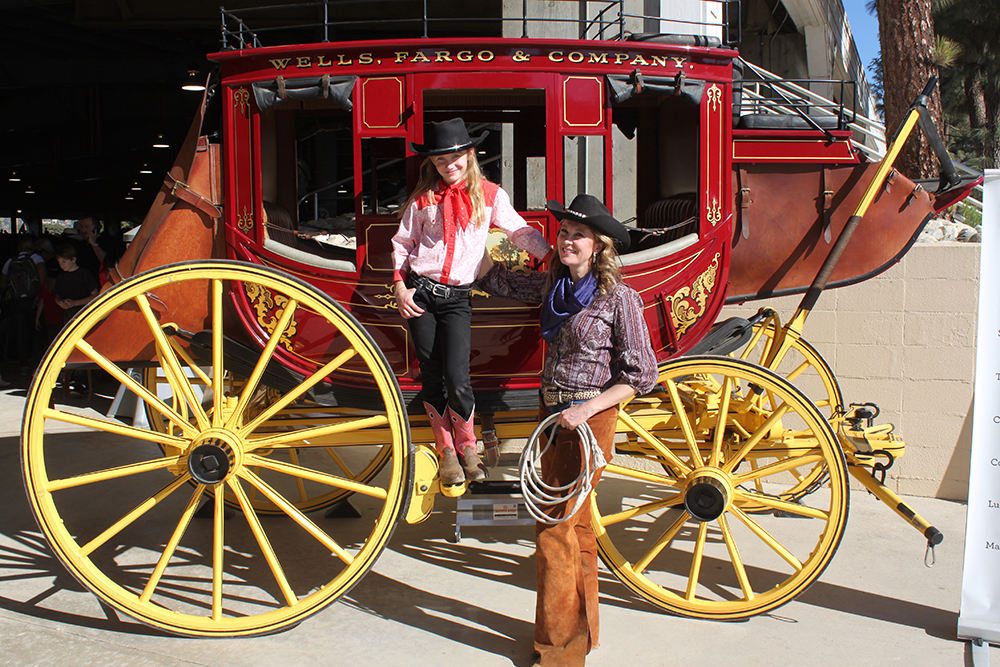 After a long day of roping they boarded the stage and rode into the sunset.