In late July, Lewis Events traveled north to Chico, California for a western-themed birthday celebration, picnic style.  The host pulled out all the stops and made it an unforgettable experience for the 300+ guests dressed in their best frontier duds.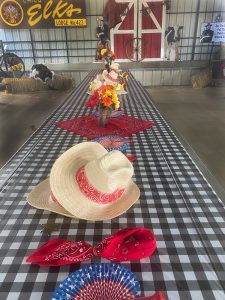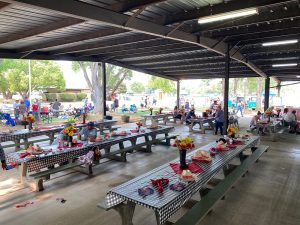 Chico Catering did a fabulous job BBQing a western feast and the local Elks lodge was an ideal location for the celebration.  Guests were entertained by a trick roping, whip cracking, gun spinning, and square dancing showcase all kept moving by the cowboy DJ/MC.  Non-stop activities included panning for gold, virtual cow milking, corn hole tournament, calf & trick roping lessons, virtual cow branding, corn husk doll making, nerf shooting gallery, water slides, and inflatable games.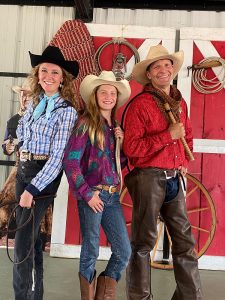 Not far from Chico at this same time, the Dixie fire was in its early stages and the plume of smoke could be seen from our site.  Nearby, the fire fighting teams were staging their equipment and our hotel parking lot was filled with Cal Fire trucks.  Thanks, first responders!